Psychologist
Psychology is derived from two Greek words 'Psyche' which means mind and 'logos' means to study. Thus psychology studies the imbalance of the human mind with regards to one's behavior.
The practitioners of this field are called as Psychologists. They study and explore the cause of an individual's behavior, the take into consideration various factors like the development and environment of the individual. A psychologist also analyse an individual's reaction and motive behind the abnormal behavior.  Psychologists basically work towards modifying one's behavior without using medicines. They use psychotherapies for treating the clients.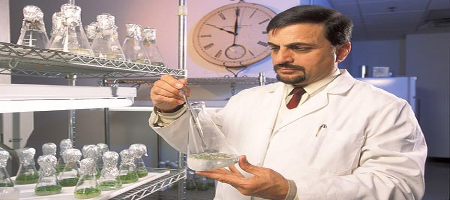 Key to Success
To be successful as psychologist you should have/ develop:
 

A genuine interest in people, their behavior

  Patience

  Ability to work with all kinds of social/cultural and age groups

  Empathy for their problems

  Ability

to understand people of very different backgrounds and upbringing.
Scope and Opportunities
The different aspects of subject open up wide range of job opportunities for psychologists. They can seek to be employed in schools, colleges, universities as a counselor particularly for those who have specialization in educational psychology. With the growing awareness of psychology in India clinical psychologists are now a days in great demand.
Psychologists can seek a job in corporate sector for training the employees on behavior modification. It has become mandatory for schools to hire psychologists to take care of the issues between teachers, parents and the students.
Lifestyle & Social Status
A psychologist's job requires him to look into matters objectively and to treat the person accordingly. To become a psychologist one has to be very strong emotionally and hardworking as it's a tough journey.
A day in a psychologist's office would consist of meeting clients, having various therapy sessions with them, listening to their ills and woes without being judgmental and giving them the right treatment.
Job Profile
Career prospects in Psychology depend on the area of specialization. There is variety of options for psychologists. They can specialize in various areas such as:
-         Clinical Psychologists – work in a hospital set in association with psychiatrists, as psychotherapy and medicines go hand in hand.
-         Counseling Psychologists – work with emotional, adjustment and behavioral problems of the clients.
-         Social Psychologists – work with NGO's for the mental wellbeing of the society.
-         Educational Psychologists – They analyze the behavioral problems of the students in schools and colleges.
-         Industrial Psychologists – They work in close association with HR's
-         Research Psychologists
-         Developmental Psychologists
 Skill sets
Good communication skills
Listening patiently
Asking pertinent questions
Drawing out responses with tact
Work Value
Relationships
Independence
Achievement
Current Job Scenario
There are great opportunities opening in the field of psychology off late. After completing a Master's degree one can opt for PhD and work as a research associate. There are options open in the corporate sector as well.
As a fresher you can ear between the ranges of Rs. 10,000/- to Rs. 15,000/- but with experience one can earn between Rs. 35,000/- to Rs. 40,000/-. You can also set up your own counselling center or work as a freelancer.
Top Recruiters
Research Establishments
Rehabilitation Centers
Welfare Organizations
Child/ Youth Guidance Centers
Course Synopsis 
Course Options
B. A Psychology
M. A Psychology
Academic Eligibility
  An intermediate (10+2) in any discipline
  Bachelor of Psychology
Fees
Rs 5K per annum
Rs 29K per annum
Overall expenditure in Metro
Rs. 2 Lakhs to Rs. 2.5 Lakhs
Rs. 2 Lakhs to Rs. 2.5 Lakhs
Overall expenditure in Tier-1
Rs. 1.25 – Rs. 1.75 Lakhs
Rs. 1.25 – Rs. 1.75 Lakhs
Overall expenditure in Tier-2
Rs. 70K – Rs. 1.1 Lakhs
Rs. 70K – Rs. 1.1 Lakhs
Duration
3 Years
2 Years
Mode
Regular
Regular
Approved
 AICTE
 AICTE
Affiliation
Respective Universities
Respective Universities
Entrance Exam
Education Loan
Scholarships
Career prospect
Adolescent psychologist
Career counselor
Child psychologist
Counselor
Educational psychologist
 Entrance Exam
·  There are some  institute / University exams for Bachelor degree like
Delhi University Entrance Test (DUET)
Central University Common Entrance Test (CUCET)
JMI Entrance Exam
Success stories