Social Work
Social work can be a profession which participates in helping individuals, families, groups and communities to enhance their individual and collective well-being. Social work is related with individual and personal problems, but at broader level, it does consider social issues like education, hygiene, health services, poverty, unemployment and domestic violence.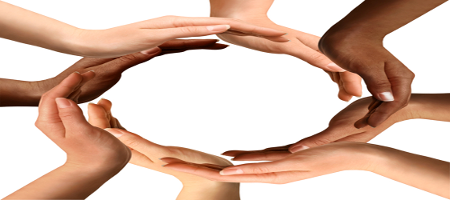 The uniqueness of social work practice is in the blend of some particular values, knowledge and skills, including the use of relationship as the basis of all interventions and respect for the client's choice and involvement.
Key to Success
To be successful in Social Work you should have/ develop:
  Ability to listen to others
  You should be good at picking up on social cues
  Able to working closely with people of all class
  good at controlling your emotions
  Never give attitude
  Trustworthy
  Constantly acquiring knowledge
Scope and Opportunities
Having a Bachelor (BSW) or Master (M.A in Social Work/MSW) degree in Social Work is generally a professional social worker. These can get employed in administrative, management and policy planning positions at various Government and Non-Governmental Organizations (NGOs) as well as in government organizations. Both Governmental and Non-Governmental Organizations (NGOs), International organizations employ professionals from this field, one willing to work hard and in any given conditions. Industrial and commercial sectors too employ social workers.
Designations enjoyed by Social Work Professionals in different employment sectors
Governmental Sector
· Research Officer/Researcher
· Welfare/Development Officer (like Child/Youth/Women/Labour etc.)
· Community Development Officer
· Jail Probationary/Welfare Officer
Non-Governmental Sector
·  Program Officer
·  Program Coordinator
·  Project Officer
·  Training Coordinator
·  Development Professional
·  Consultant
·  Sociologist
·  Vocational Rehabilitation
·  Counselor
Lifestyle & Social Status
It's an indoor as well outdoor activity
Remuneration wise initially it may not be that promising.
Working urban as well as rural areas
Doing long-hour field work and extensive travelling
Well known Personalities in
-          Medha Patkar
-          Rajendra Singh – waterman of India
Job Profile
There are three general categories or levels of intervention for Social Work professionals.
The first is "Macro" social work which involves society or communities as a whole. This type of social work practice would include policy forming and advocacy on a national or international scale.
The second level of intervention is described as "Mezzo" social work practice. This level would involve work with agencies, small organizations, and other small groups. This practice would include policy making within a social work agency or developing programs for a particular neighborhood.
The final level is the "Micro" level that involves service to individuals and families.
Skill set
 Documentation.
Communication – oral as well as written skills
Team management
Good Observation skills
Critical Thinking
Computer knowledge
Problem Solving
Work Value
Challenging
Integrity and honesty
No monotony in work
Working for a social cause
Innovation
Current Job Scenario
Having completed degree preferably a Master's degree in Social Work is highly preferred in developmental agencies and NGOs. The salary of a professional social worker in development sector  varies from organization to organization. Students completing M.S.W from institutes like TISS, XISS, Delhi University – are generally preferred and are paid high package at the beginning.
Top Recruiters
HelpAge India
Uday foundation
LEPRA society
Pratham
Smile foundation
Course Synopsis
| | | |
| --- | --- | --- |
| Course Options | Bachelor Social Work | Masters Social Work |
| Academic Eligibility | 10+2 any stream | A Bachelor's Degree of a minimum of 3 years duration or its equivalent |
| Fees | Rs. 5K per annum | Rs. 30K per annum |
| Overall expenditure in Metro and Tier-1 | Rs. 2 Lakhs to Rs. 2.5 Lakhs | Rs. 1.25 Lakhs to Rs. 1.75 Lakhs |
| Overall expenditure in Tier-2 | Rs. 1.25 – Rs. 1.75 Lakhs | Rs. 80000 – Rs. 1 Lakhs |
| Duration | 3 Years | 2 Years |
| Mode | Regular | Regular |
| Specialization | | Human resource management, Criminology and correctional administration, medical and psychiatric social work, family and child welfare, rural and urban community development, and schools social work. |
| Approved | UGC | UGC |
| Affiliation | Respective University | Respective University |
| Entrance Exam | | Yes |
| Education Loan | | |
| Scholarships | | |
Career prospect
Child welfare social workers
Public social worker
Corporate social responsibility
Substances abuse social workers
Places where Social Workers are required:
NGO's
Correctional homes
Education centers
Community development corporation
Private practices
State & local government
Military based & hospitals
Entrance Exam
For MSW
Jamia Millia Islamia MA Admission Entrance Test
KUCET Social Work Entrance Exam
Calicut University MSW Entrance Examination
Manipal University Entrance Exam
University of Mysore Entrance Exam
University of Delhi Combined Entrance Examination
IGNOU Entrance Examination
Aligarh Muslim University (AMU) MSW Admission Test
Tata Institute of Science and Technology Social Work Entrance Exam
Sree Sankaracharya University MSW Entrance Examination
Success stories